COMING TO KELSEY: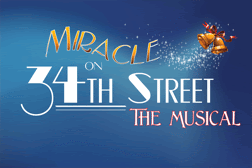 CENTER STAGE
Dracula Ready to take a bite out of the Kelsey.
Maurer Productions OnStage begins its 10th season by sending shivers into your night with the Bram Stoker classic Count Dracula at the Kelsey Theatre on the West Windsor campus of Mercer County Community College. Dates and times for this production are Fridays, Oct. 24 and 31 at 8 p.m.; Saturdays, Oct. 25 and Nov. 1 at 8 p.m.; and Sundays, Oct. 26 and Nov. 2 at 2 p.m. A reception with the cast and crew follows the opening night performance.
(MORE... )
THE CALLBOARD
Open Auditions for Lend Me a Tenor
Maurer Procuctions OnStage is proud to announce open auditions for the Tony Award winning farce Lend Me A Tenor." Auditions are November 15 & 16 2014 12pm-5pm. Visit our online casting site for more information and to signup to audition. (MORE...)
Shrek the Musical was one big ugly ogre of fun!
Children laughed, dragons flew and a happy ending was had by all as the curtain finally came down at the Kelsey Theatre on Maurer Productions OnStage's presentation of Shrek the Musical. (MORE...)
Where in the world is Clementine
Have you seen a 24 foot dragon that breaths smoke, has glowing eyes and a passion for singing? If you do… could you let us know? Clementine, the 24 foot long dragon created for the Maurer Productions OnStage presentation of Shrek the Musical last May has been very busy. (MORE...)
A Season of Classics at MCCC's Kelsey Theatre
The Kelsey Theatre season is in full swing and is rolling out the classics. Long-time theater lovers can revisit their favorite musicals and dramas, while younger audiences will have an opportunity to see the greats for the very first time. (MORE...)
For Kelsey Theatre Tickets Call 1-800-570-3333
ABOUT MP ONSTAGE
> Upcoming MPO Shows
> Podcast Library
> Open Auditions
> Media Relations
> About Maurer Prod.
KELSEY THEATRE
> Kelsey Theatre Website
> Directions to Kelsey
> Kelsey Event Schedule