---

"We just wrapped up our 18th annual Stages Festival, a festival of theatre throughout the month of March. Below are a link to a video and a few photos of the 120+ free and discounted performances and events that took place throughout New Jersey. " NJ Theatre Alliance
The fun doesn't have to end here!
Continue to discover the quality productions, inspiration, and rich experiences that New Jersey professional theatres have to offer by browsing the event listings on the left or by visiting our website.
"New Plays New Jersey" featured staged readings by six of our member theatres. Playwrights Theatre of New Jersey presented this series at Bickford Theatre at the Morris Museum.

"A Day at Theatre Camp" at Eagle Theatre in Hammonton gave kids a glimpse of Eagle's summer camp.



"Plays by People: A Night of Staged Readings" presented plays written and directed by the residents of Matheny Medical and Educational Center, and brought to life by the actors and directors of Premiere Stages.

McCarter Theatre Center's "Dialogue on Drama" enabled theatre-goers to converse with Ken Ludwig, playwright of "Baskerville: A Sherlock Holmes Mystery."

At The Shakespeare Theatre of New Jersey's "Theatre Day," c

hildren and their parents learned "How to Build Your Own Fairy Kingdom..."

...or cross swords like the stars of the stage in "Swashbuckling 101."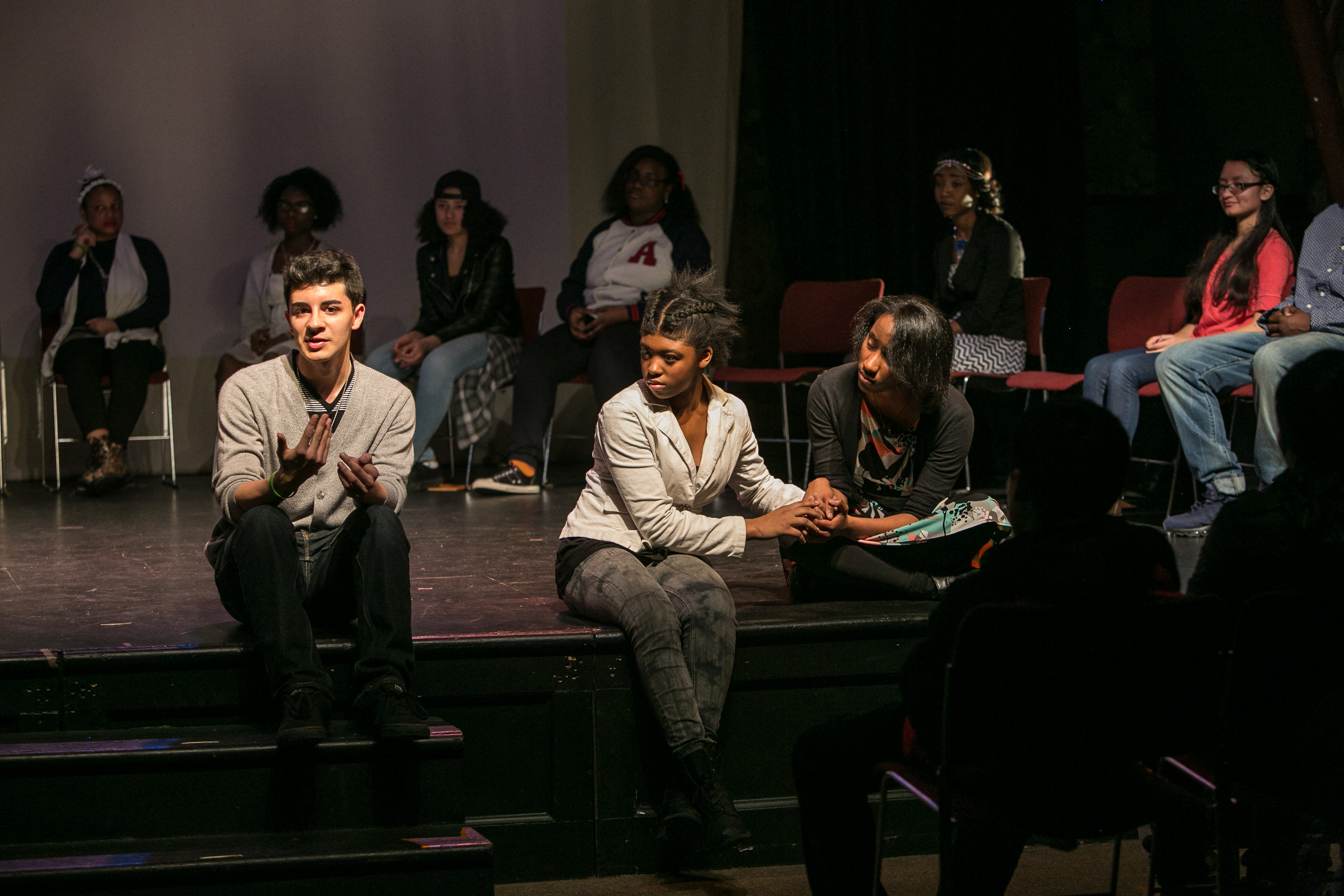 Passage Theatre Company worked hand-in-hand with students of Trenton High School, who presented passages and writings that they mined from 80 years' worth of high school yearbooks and literary journals.
New Jersey Theatre Alliance thanks the following sponsors for their support of The Stages Festival: New Jersey State Council on the Arts, a Partner Agency of the National Endowment for the Arts; Bank of America; The Horizon Foundation for New Jersey; The Blanche and Irving Laurie Foundation; PSEG Foundation; and The Smart Family Foundation. Additional support provided by The Geraldine R. Dodge Foundation, Prudential Foundation, Springpoint Senior Living Foundation, The F. M. Kirby Foundation, and The George A. Ohl, Jr. Trust Foundation.
---