In Jackson is Gone, Natalie and Sam Grayson are out for a quiet Sunday morning walk when they find themselves embroiled in an argument with a stranger who kidnaps their dog, Jackson. They report the incident to the police, and their case is assigned to a friendly but vaguely threatening sergeant who insinuates himself into the most hidden parts of their lives. The play examines the nature of irreparable loss, the consequences for our lives, and the slow disappearance from the world of the ancient touchstones we have always relied on for comfort and sustenance.
JOANNE HOERSCH (Playwright) is a recipient of a 2012 grant from the NJ State Council on the Arts for her play, Jackson is Gone, which was also selected for a roundtable reading at the Lark Theatre. Her play

Starring Elizabeth

was part of Hudson Theater Works 2013 PlayWorks series and was also part of New Jersey Playwrights Theater 2014 reading series. Her one act
Bunnies, based on her experiences as a Playboy Bunny

, was part of the 2015 PlayWorks series. Prior to becoming a playwright, she was a fiction writer. She received a Woolrich fellowship for fiction from Columbia University, was a semi-finalist in the Heekin Foundation's national short story contest, and was a 1998 grantee from the NJ State Council on the Arts for her short story,
Josie Going Places. She is a 2014 honorable mention in Glimmertrain for her short story

Lilacs. She is currently working on a new play about the Romantic poet Percy Shelley.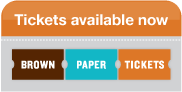 EVERY WEDNESDAY & THURSDAY IS $15
FOR WEEHAWKEN RESIDENTS WITH I.D.
FOR RESERVATIONS & DIRECTIONS TO THE
THEATRE @ WEEHAWKEN HIGH SCHOOL
BROWN PAPER TICKETS @1-800-838-3006
Hudson Theatre Works is a not for profit, equity theatre committed to ensemble collaboration as well as artistic risk through its work with its permanent company, guest artists, partner institutions and the surrounding community. It is dedicated to a rugged aesthetic and seeks to tell stories, both new and old, classic and contemporary, which reflect our lives, relationships and world today.
This program is made possible in part with funds from the New Jersey State Council on the Arts/Department of state, A partner agency of the National Endowment for the Arts, administered by the Hudson County Office of Cultural and Heritage Affairs, Thomas A. DeGise, County Executive, and the Board of Chosen Freeholders.
This program is also made possible by the City of Weehawken and Mayor Richard Turner and Weehawken School District.
Hudson Theatre Works | 54 Sterling Avenue | Weehawken | NJ | 07086