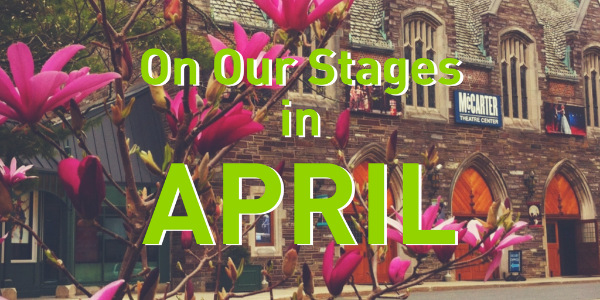 Here is your monthly list of professional theatre productions and readings
in New Jersey this April, in order of opening date.
Join us at the Bickford Theatre in Morristown this Friday, March 31, as we partner with Atlantic Health System's Healing Arts Program, Writers Theatre of NJ, and Premiere Stages, for "Healing Voices OnStage: Caregivers' Stories," featuring stories, poems, and plays written by members of the community in a staged reading format with professional actors. A pre-show reception will begin at 6:00 pm with the performance beginning at 7:00.

Long Branch, NJ
Multiple Family Dwelling
March 9 - April 9

Hammonton, NJ
John & Jen
March 10 - April 9


Princeton, NJ
Murder on the Orient Express
NJArtsTix Discounts Available
March 14 - April 2


New Brunswick, NJ
Bad Jews
NJArtsTix Discounts Available
March 21 - April 9


Parsippany, NJ
Musical of Musicals
March 24 - April 2


Millburn, NJ
Million Dollar Quartet
March 29 - April 23


Hoboken, NJ
Betrayal
NJArtsTix Discounts Available
March 30 - April 23


South Orange, NJ
A Good Farmer
April 2


Union, NJ
Exit Strategy
NJArtsTix Discounts Available
April 6 - 23


Union, NJ
Peter and the Wolf
NJArtsTix Discounts Available
April 8


Red Bank, NJ
The Women of Padilla
NJArtsTix Discounts Available
April 8- 30


West Orange, NJ
Tranquil
April 13 - May 13

Summit, NJ
Thing Being What They Are
NJArtsTix Discounts Available
April 20 - May 7

Morristown, NJ
Clever Little Lies
April 20 - May 7

.