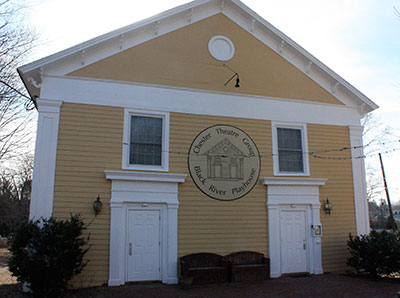 Each season, for more than 50 years, the Chester Theatre Group has been a vital part of the New Jersey cultural community.
Our home, the Black River Playhouse, is rare among theatres in New Jersey in that it connects artists and audiences in a special in-the-round theatre space where viewers are less than five feet away from performers. That intimacy is our greatest asset. It generates a singular energy that occurs only in live theater.
The Black River Playhouse was originally a Baptist Church. In 1854, it was purchased by the Bedminster Methodist Church and, in the winter of 1880-1881, thanks to the strength of six mule teams, moved to its present location at Grove Street and Maple Avenue. Once the new Methodist Church was built in 1908 at the corner of Colins Lane and Main Street, Chester Township purchased the old Grove Street church to be used as their Chester Township Municipal Building.
In 1930, after Chester Borough was formed, this structure became the Chester Borough Hall. Eventually the Chester Borough relocated its municipal offices and this structure was used for medicine shows, Sadie Hawkins dances, firemen's fundraisers and picture shows. It continued serving the community in these roles for many years.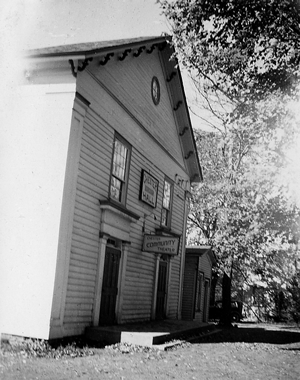 In 1959, Chester's growing population required the addition of an auditorium to the Williamson School. There was a stage but no money for curtains, spotlights or backdrops. With no available funds to provide these items, a group of residents banded together to mount a production of Thornton Wilder's Our Town as a fundraiser. The funds were raised, the play was a success and the Chester Theatre Group was born. Bus Stop and The Curious Savage completed their first year's plays.
The Chester Theatre Group continued to perform plays, from The Crucible in their 1960-1961 season to Born Yesterday during their 1965-66 season. These early productions were performed at different local venues.
In 1965, Chester Borough put its Borough Hall on the auction block and it was bought by the Chester Theatre Group for $6,000 with two minor issues: one, Alan Rubinstein, the Chester Theatre Group President at the time, did not have the 15% down payment, and two, the deed still showed that Chester Township owned the building. Alan Rubinstein was able to resolve the 15% shortcoming by passing his hat around to the crowd gathered for the auction and Chester Township's Honorable Mayor Conklin agreed to turn over the deed. The sale became official December 9, 1965 and years of renovation began.
The first Chester Theatre Group production in the Black River Playhouse takes place in January of 1967. This production, A Thurber Carnival, was deemed "A Smash Success." And so it has been for the past 50 seasons.
A fundamental cornerstone of CTG is promoting the invaluable work of directors. By providing a free and accessible venue for creative expression, directors are invited each season to come forward with their ideas and visions for possible productions. CTG does not limit itself solely to the commercial, the avant grade, or the classical; to dramas, musicals, or comedies; or even to plays. We limit ourselves only to answering the following questions affirmatively: Will the production be interesting, entertaining, and challenging enough to us and our audience to warrant production? And can we do it well? That philosophy has yielded decades of quality theater for our community, enriching artists and audiences alike.
COMING SOON
NOW PERFORMING thru October 1, 2017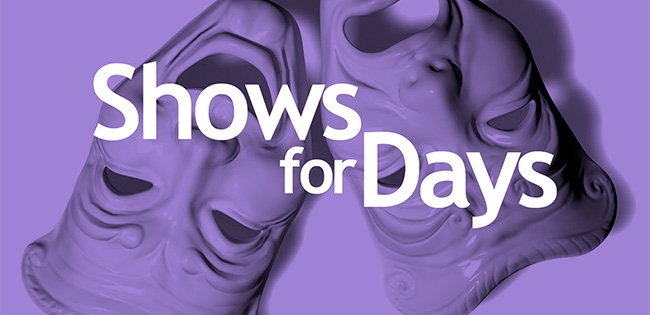 November 3 - 19, 2017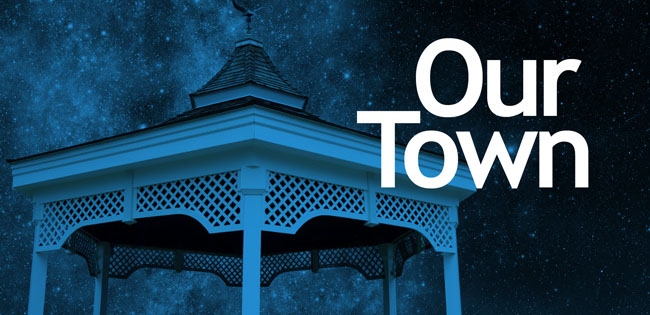 December 8 - 10, 2017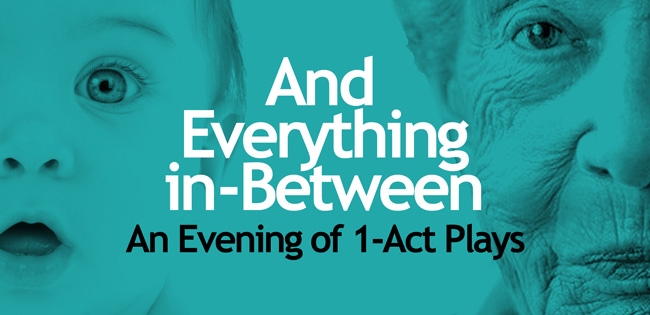 February 16 - March 4, 2018
March 15 - 17, 2018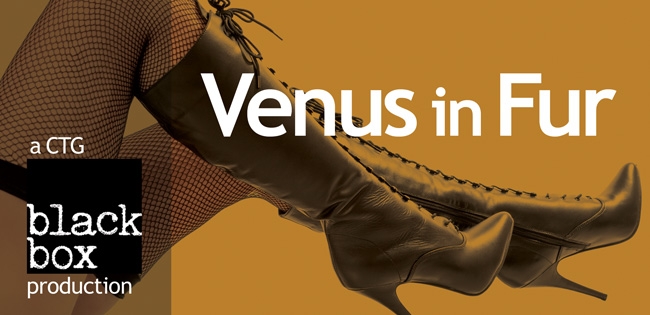 May 4 - 20, 2018
54 Grove Street (at the corner of Maple Avenue), Chester, NJ 07930 • 908-879-7304 • info@chestertheatregroup.org
CAN YOU IDENTIFY THE PLAY AND/OR ACTORS: