Anthony Shaffer's

The ultimate game of cat-and-mouse
played out as only two English gentalmen can!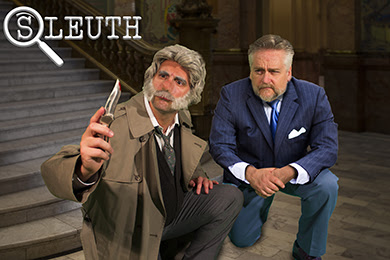 Coming this October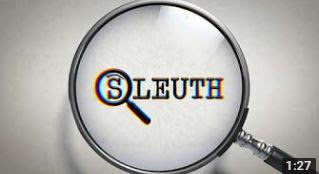 About the Show
Maurer Productions OnStage presents Anthony Shaffer's' Tony Award winning play. The ultimate game of cat-and-mouse is played out in a cozy English country house owned by celebrated mystery writer, Andrew Wyke. Invited guest Milo Tindle, a young rival who shares not only Wyke's love of the game but also his wife, has come to lay claim. Revenge is devised and murders plotted as the two plan the ultimate whodunnit
The cast features George Hartpence of New Hope, PA as Andrew Wyke; Dan Keyser of Bridgewater, NJ as Milo Tindle; Phillip Farrar of Morristown, NJ as Inspector Doppler; Harold K. Newman of Mahwah, NJ as Detective Sergeant Tarrant; and Roger Purnell of Wayne, NJ as Police Constable Higgs. The show is directed by Diana Gilman Maurer, co-founder of MPO with her husband, John M. Maurer. She notes that Sleuth is a classic drama where you don't really know what to expect – until the very end.
The members of the production team are Master Carpenter Jeff Cantor, Lighting Designer M. Kitty Getlik, and Sound Designer Judi Parrish. Costumes are by Anthony Remer and the stage manager is Stacy Maurer.
Tickets are $18 for adults; $16 for seniors; and $14 for students/children. They may purchased online or by calling the Kelsey Box Office at 609-570-3333.
Kelsey Theatre is wheelchair accessible, with free parking next to the theater. For a complete listing of adult and children's events, visit the Kelsey website or call the box office for a brochure.
Directed By: Diana Gilman Maurer
PERFORMANCE DATES:
Fridays, October 6 & 13 at 8 p.m.;
Saturdays, October 7 & 14 at 8 p.m.; and
Sundays, October 8 & 15 at 2 p.m.
TICKETS, :
Tickets: $18 adult, $16 seniors, $14 students/children
plus a $1 per ticket processing fee.