Opening weekend, featuring Jeremy Denk performing Beethoven's Fifth Piano Concerto is just around the corner!

Upcoming Concerts | 2017–18 Season | Patron Services | Donate
Jeremy Denk and Beethoven: Genius fellows
Beethoven's Fifth Piano Concerto is an undeniable masterpiece, enjoyed by audiences for more than two centuries. Yet, despite that amazing longevity, what will we hear when a thinker's thinker, a pianist's pianist … a genius … puts his considerable talents and fresh perspective at the service of this masterpiece? A unique interpretation, a marvelous performance, an unmissable concert. As the San Diego Union Tribune noted, the MacArthur"Genius" Fellow's technique delivers results:
"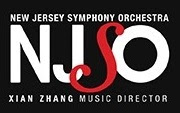 Some pianists rely on the resonance of the piano's pedal to create great volume, but not Denk. His pedaling was remarkably clean. It was a marvel to see his hands suspended 8 inches above the keys, descending with little warning, producing a loud, full, yet musical sonority. Denk's clean, powerful tone helped avoid the sonic bluster that so many pianists succumb to in this concerto."
Come hear what Denk, Music Director Xian Zhang and the NJSO can do with Beethoven's genius, in a program that also includes Berlioz's Symphonie fantastique and Beethoven's Overture to The Creatures of Prometheus.
Only two performances!


Sat, Oct 7 at 7:30 pm | NJPAC in Newark
Sun, Oct 8 at 3 pm | Mayo Performing Arts Center in Morristown
» Discover more great concerts in the 2017–18 season.
---
Ask a Musician with first violinist Naomi Youngstein
How does the bow produce sound on a string instrument? NJSO first violinist Naomi Youngstein answers.
---
Asbury Park Press: 'NJSO is hitting all the right notes'
"As we plan out the cultural calendar for the coming months, the highlight must undoubtedly be [the NJSO]."
» Read The Asbury Park Press' season preview
» Discover the great season that awaits
---
NJSO Academy Orchestra to hold auditions
The NJSO Youth Orchestras family will welcome new members this season, and the Academy Orchestra has limited spots available for advanced viola, double bass, bassoon, trumpet, French horn and bass trombone students ages 11–18. Rehearsals are held on Saturdays from 9:30–12:30 in Newark, with flexibility for students with fall marching band commitments.
» Email jborowski@njsymphony.org to schedule an audition
» Learn more about the NJSO Youth Orchestras
---
Great music is here and so are you!
Englewood | Morristown | NJPAC | New Brunswick | Princeton | Red Bank
Proud to be the resident orchestra of New Jersey Performing Arts Center.
New Jersey Symphony Orchestra
60 Park Place, 9th Floor, Newark, NJ 07102
Patron Services: 1.800.255.3476 (1.800.ALLEGRO)
Local Phone: 973.624.3713
Summer Hours: Monday–Thursday from 9 am–5 pm and Friday from 9 am–1 pm.
Questions or comments may be sent to: tickets@njsymphony.org.