On behalf of the New Jersey Symphony Orchestra, thank you for joining us this year. As the end of the year approaches, we'd like to ask you to become a member of Symphony Friends. This group of supporters are instrumental to the NJSO's tradition of artistic excellence on stage and in the community. Symphony Friends make an indelible mark on the cultural fabric of New Jersey with their support, providing education programs that cater to music students at all levels.
Please consider joining Symphony Friends with a donation of at least $100.
For more information about your donation, please contact Individual Giving Manager, Allison Whitehall at 973.735.1730 or awhitehall@njsymphony.org.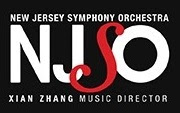 If you are 70 ½ or older, or if you know someone who is, you may want to consider an IRA charitable rollover by December 31. This is an opportunity to transfer up to $100,000 each year to charities you love without those funds being treated as a taxable distribution. Call Megan Powers at 973.735.1724 for more information.