Exit 82 Theatre's CAPA Academy in partnership with Pivotal Productions is proud to present FAME this Thursday - Saturday only!
FAME The Musical inspired generations to fight for fame and light up the sky like a flame! This high-octane musical features the Academy Award-winning title song and a host of other catchy pop numbers.
SHOW DATES:
Thursday, August 9th at 7pm
Friday, August 10th at 8pm
Saturday, August 11th at 8pm
LOCATION:
Toms River High School North Auditorium
1245 Old Freehold Rd. Toms River, NJ 08753
Buy your tickets online
or at the door!
Click here to get your tickets!
COMING UP NEXT
This improv workshop is an introductory/intermediate class that will equip you with the tools of improvisation through fun games and teach you how to build characters and scenes. You do not have to be an actor to be a part of this workshop. You just have to have the desire to sharpen your listening skills and "thinking quick on your feet" skills!
$20 per person
Monday, August 13th 6:30pm - 8:30pm
Exit 82 Studio Theater, 73 Main Street Toms River, NJ 08753
Click here to reserve your spot!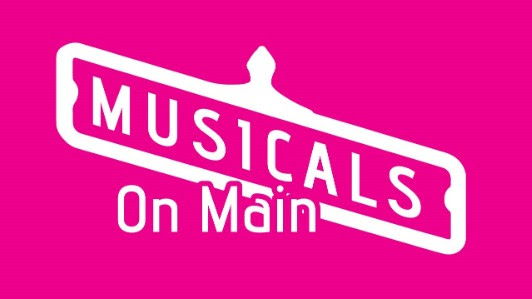 An interactive evening celebrating our favorite musicals including a live broadway VJ, broadway karaoke, and trivia in the company of the theatre community! Live VJ bringing you Broadway's latest and greatest then it's your turn to take the stage with KARAOKE!
$15 entry
Thursday, August 16th 7pm - 10pm
Exit 82 Studio Theater, 73 Main St. Toms River​
Click here to buy your tickets!
LITTLE SHOP OF HORRORS AUDITIONS
A deviously delicious Broadway and Hollywood sci-fi smash musical, Little Shop Of Horrors has devoured the hearts of theatre goers for over 30 years!
AUDITION DATES:
Tuesday, August 14th 7pm - 9pm
Wednesday, August 15th 7pm - 9pm
DETAILS
Please prepare 16 - 32 bars of a song of your choice. Dance call not required. Auditions take place at the Exit 82 Theatre Studio at 34 Main St. Toms River, NJ 08753.​ Ages 17 and up.
The Exit 82 Studio Theater is located at 73 Main Street in downtown Toms River. Parking is available on the street (free after 6pm) and in the free, public lots located on either Irons Street or Hyers Street.
Exit 82 Studio Theater
73 Main Street
Toms River, NJ 08753
Exit 82 Rehearsal Studio
34 Main Street
Toms River, NJ 08753