Discounts available
September 20 - 27
In order of availability
Pamela's First Musical
Reg. $40 NOW $30!
Two River Theater
With a combined total of more than 20 Tony Award nominations and 6 wins, the team behind Pamela's First Musical is bringing the theatrical event of the season to Two River Theater! It's Pamela's birthday and, to celebrate, her eccentric and fabulous Aunt Louise is taking her to the big city to experience her very first Broadway musical!
Get Tickets »
Heisenberg
Reg. $49 NOW $25!
Alliance Repertory Theatre Company
New Jersey Premiere
A charming story by Simon Stephens of two strangers, connecting at a crowded London train station. Georgie plants a kiss on Alex, a much older man. Thus begins a life-affirming mating dance between two dissimilar people that will change both their lives forever.
Get Tickets »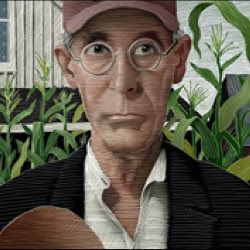 Buried Child
Reg. $50 NOW $24!
The Shakespeare Theatre of New Jersey
This Pulitzer-Prize winning modern American classic marks the first time TSTNJ will present a play by Sam Shepard, who sadly passed away last year. A stunning allegory about America, Buried Child, is a darkly funny and disturbing depiction of the American dream gone wrong.
Get Tickets »
Brick City
Reg. $30 NOW $22.50!
Premiere Stages at Kean University
2017 NJPAC Stage Exchange Commission
Jessie, a combative high school senior with a disability, and Darnell, the star player of the basketball team, find themselves together in extended study hall during the most important marking period of their lives. As Darnell inches dangerously close to throwing away a lucrative college scholarship and Jessie a potential career as an artist, both discover that things aren't always as simple as they may seem.
Get Tickets »