Discounts available for select performances
October 19 - 26
In order of availability
Dracula
Reg. $25 NOW $19!
Centenary Stage Company
Before Twilight and True Blood, only one vampire commanded "the children of the night." In this blood-thirsty tale of unholy terror, Count Dracula slips into Victorian London. Only one man, Dr. Van Helsing, can stop the carnage.
Get Tickets »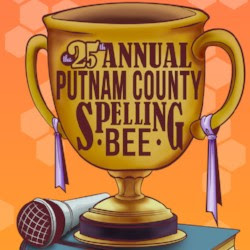 The 25th Annual Putnam County Spelling Bee
Reg. $30 NOW $15!
The Theater Project
The 25th Annual Putnam County Spelling Bee has been hailed as a work of comedic genius. Adult actors play an eclectic group of six mid-pubescents vying for the spelling championship of a lifetime. While candidly disclosing hilarious and touching stories from their home lives, the tweens – and some volunteers from the audience -- spell their way through a series of (possibly made-up) words, hoping never to hear the soul-crushing "ding" of the bell that signals a mistake.
Get Tickets »
The Trial of Donna Caine
Reg. $72 NOW $55!
George Street Playhouse
When Marine Staff Sergeant Donna Caine is accused of a serious crime, highly respected civilian attorney Emily Zola Ginsburg is convinced to take the case. Fighting for her client's future, Ginsburg finds herself taking on the military establishment to expose the truth. Based on actual events, this riveting courtroom drama is filled with intrigue that will keep you on the edge of your seat.
Get Tickets »
Uncle Vanya - A Jersey Life in Four Acts
Hudson Theatre Works
In a new, innovative, adaptation by Michael Puzzo, commissioned by Hudson Theatre Works, Chekov's masterpiece is transported to a small New Jersey town a few years after Hurricane Sandy. In an over-crowded Bed and Breakfast, a documentary film maker and his second wife, and the daughter and brother-in- law from his first marriage, navigate mid-life crises and unrequited love. Delusion and despair compete with humor and hope in Chekov's story about what is and what might have been.
Get Tickets »